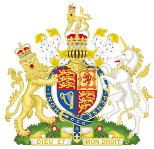 Access Password is dispensed alongside Book Orders.
It is obvious that there are those who have gained access to this site without buying the Books to qualify nor buy a book to get their password; especially American money and fame freak vandals and their British counterparts who will breathe easy as a community of people only when they steal things I own and keep it open for posterity, as well as their African Counterparts who pretend to be absolutely everybody's parents because it is embarrassing abusive and powerful. These things have been anticipated as there is no real way of creating money security if they do not have that access in the way they do get it.
PUBLIC ADMINISTRATION OF THE ARCH PRINCE'S OFFICE
RULE OF LAW AT CIVIL RULE
Holy Temperaments of God and his spirit fill our Communities.
Detachment and scandalous exposure bring about dispossession.
Media, Politicians and Celebrity vandalism rewarded with Society exposure to excessive access to Industrial sense.
Right wing abuses and Left wing abuses rewarded with handling Admin at identity substitution and public Office vandalism – for the Roads, Shops, Neighbourhoods and Streets - Office and Half Priests security Admin Fall out.
HEALING AT EXCESSIVE ENSLAVING, SELF HARMING AND OPPORTUNISTIC POLITICS
Feminist Practical Jokes and Community croons inflicted personal growth interference and excessive thinking – rewarded with Financial encumbering for Media, Politics and Democracy freedom appraised derogatory culture.
Youth with work that is not paying them for evil purposes, rewarded with work that is not paying for the salvation of society.
Media, Men and sex hunting – wealth grabbing, social ladder climbing which is a threat to Children at the Monarchy rewarded with Industrial detachment.
Copyright© Tunnel Light Books and Holdings Ltd | all rights reserved