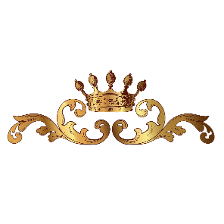 CELEBRITY GOVERNANCE, YOUTH MENDACITY AND AGEIST SKIVING
MY ADVOCATED GOSPELS HERE AT THE BOOKSHOP - THE 'CANOPY SPIRITUAL'
(16 Years of undesired Film, Documentary, Entertainment & Media-My Life in their Hands; an unacceptable proposal)
EQUITY ON PROPERTY SECURITY AND CAREER DISTRACTION
Which is mostly a setting of nepotism in which we were our own enemies and our own heroes at the same time, that people in Government buildings must avoid and we have seen right across the world, starting with the Bush led International leadership where it was still a more gritty case of people who wanted to be offended by a group of people, the same way that public leaders were offended by a group of people because of the popularity benefits, to the Obama led one in which Nepotism had crossed onto the white communities while ethnic minorities began to practice racism. Nothing quite like the Democracy Communism enmity where they have been our enemies selling state secrets to communists and then gotten about attacking communists who infringed on their interests with National resources and in our names, the same process repeated by the Obama Administration specifically with respect to the Middle East, meaning I cannot be free of Muslim idiots with ideas on how I ought to exist and white idiots with ideas on how I ought to be used. Eventually it comes down to the same process of how much the Public likes me and how much money Celebrities could get from being an alternative which becomes as unprofitable as the frequency upon which I tended to have made their activities seen better in public light and of course we know they are to its effect masters of distant violence, so I will have to devise a method of clipping their earnings and one of my prime interests each time I had to contend with it over this Bookshop.
We hear that people claimed I did not know what I was doing. I did not know that my position involved showing I knew what I was doing, as much as it involved resolving specific matters applicable, where I had to chase them up and get it done without breaking conventions of Office. At the heart of the Celebrity problem is the ones that show up with enough salaries to make them rich for the sole of selling products at a Company, to try and peddle me for profit margins and inventing punishments where I failed to co-operate – while the society gits preferred to invent ideas about how I ought to serve women who couldn't work and their stupid children were then able to get ahead of me in life, as a matter of local governance – the students keeping at the cause of the University fiasco years back with gimmicks that involved their bottom chasing friends. They claim they will never stop doing this until I get into a fight with their enemies and resolved the issues that hurt their bottom and I think it is a statement that had not yet taken seriously what is set to play out as consequences for the fact those stupid friends of theirs are now chasing my bottom to such an extent I cannot step outside of my door or attend my personal appointments, alongside their famous idiots of which they need stay away from my Books, stop gaining from it and keep their mouths shut as it were. alternatively, the idea that there is a phenomenon out there which describes me as a smelly person because these absolute scum never stopped addressing me and telling me what to do was not serious a matter in their view, so we are about to abstain from drawing a line under the University fiasco and go all the way back to ensure it is resolved and updated with a lot of painful processes involved, in which way we set the stage to resolve whatever was their stupid problem thereof. We have to listen to that nonsense where the bottom chasing issues was a serious matter that I had to take into account naturally, of which what we know is that the bloody idiots travel overseas to bring it into the Country which is what they did to me at University, hence I am quite confident it tells me it will never stop until I resolved that issue because I wants me to go all the way back and bring it up to date as it were.
They do suggest that their actions are a function of tackling me for chasing and trying to force my involvement on successful people. I would not know if a handful of gits plugged their gimmicks into my Public image to get paid for being popular disobediently years ago, were now so successful that I was getting into trouble everyday due to the fact I wanted to rub shoulders with them but its insults like these which are responsible for the fact I am not paying the bills of a Royal Hermitage properly. So, the first-time round was this disobedient process of getting paid for being popular, leaving me to keep an eye on issues, considering the wealth and social inequality problems they raised the roof for before their stupidities became fully paid-up parts of the problem, now I am being attacked because the idiots were successful.
The big problem is that they cannot stop forcing products on people who are involved with my Trust which is my income, while their stupidities were not living on foodbanks to say the least and of course the process of ripping up my finances and academic pursuits had made me embarrassing to them but the work insults have now created a counter productive process where a bid to work in a way that will make them proud had made everything worse.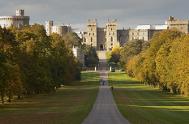 Please excuse what my language has become on some occasion, as it would be pretentious and dishonest to avoid them completely having been my Literary work is so rudimentary to ensure it is thorough in its service provision, considering what the problem of Celebrities and Popularity figures become when they have had their unfettered access to problem transfer means and Media at any rate taken away from them or restricted.
Mind some racial slurs, in context they mean nothing but never the less must be explained as a response to my position being incessantly compromised by people who also want everybody to think they do not need help from my exorcist and hence in a circular sense, need to become more responsible persons.
EVENTUALLY THERE ARE THOSE WORRIES PEOPLE HAVE THAT I MIGHT END UP STUCK WITH A LIFE OF ONE FORM OF FIGHTING AFTER ANOTHER FOR THE REST OF MY DAYS ON EARTH BUT i WOULD PREFER PEOPLE DID NOT THINK OF IT AS FIGHTING, RATHER A S A CAUSE THAT I MUST ENSURE i HAD SPENT SOME TIME ON AND ATTENDED TO EVERYDAY, AS THINKING OF IT AS FIGHTING MEANS BY BOOKSHOP IS LIKELY TO CONSISTENTLY PERFORM VERY BADLY ON THE FINANCIAL FRONT
I DO NOT THINK THAT THERE IS NECESSARILY ANYTHING THAT POPULARITY GITS INSULT PEOPLE FOR WHICH THEY CAN ACTUALLY BACK UP. PEOPLE ARE NOT MEANT TO TRY AND GET BY ON THE BASIS OF BEING STRONGER THAN OTHERS, THEY ARE ON THE BASIS OF EARNING LESS THAN THE WORK THEY DID WHICH DETERMINED HOW THEY ORGANISED THEIR LIVES, SAME AS THOSE WHO EARNED AS MUCH AS THE WORK THEY DID AND SAME AS THOSE WHO WERE RICH.
PROPERTY EQUITY AND CREATIVE EQUITY BROKER PROCESSES
PUBLIC PLACE AND PROPERTY BROKER - PUBLICITY BROKER - BOOK PURCHASE
OR
SOCIAL MEDIA CONTROL - BROKER PROCESSES AND ADMINISTRATION - BOOK PURCHASE
THE HOLY BIBLE - THE BOOK OF JEREMIAH CHAPTER 34 : 13-20
Modernism and Violence Security Property | Trading based Public Equity for Boys Gangs and Girls Gangs in Industry | Integration and transnational repression, immorality and convenience - Secured for Royal Arch Prince's Office duties as Live Daily Equity.
THE HOLY BIBLE - THE BOOK OF GENESIS CHAPTER 2 THE HOLY BIBLE - THE BOOK OF GENESIS CHAPTER 3 THE HOLY BIBLE - THE BOOK OF PROVERBS CHAPTER 5, VERSES 14 - 21
PARTNER, WIFE AND UNEXPLORABLE IDEOLOGIES - ARCH PRINCE'S PUBLICITY AND PUBLIC SERVICE
FIRST BOOK COMPLETED 26/3/2009, CONSOLIDATION DATE 29/11/2020

STOPPAGES AND FAMILY FINANCE ADMINISTRATION
- ( CELEBRITY ACCESS TO MY PUBLIC IMAGE, SOCIETY ACCESS TO MY PROFESSIONAL ENGAGEMENTS, PRIVILEGE HUNTING POPULARITY ABD SOCIAL MEDIA ACCESS TO OPERATION AND PROFESSIONAL CHANGES)
The claim now is that I make a lot of trouble, but people are not aware of it else I would get into trouble for it. I wouldn't know anyway, they were the ones doing all the fighting, once finished, claimed a victory, and set out a Media scandal that will decide what reality was. What they mean then by the trouble I make is a process where they wreck University studies and now having passed exams to chase ownership of my social life and public image including any careers I had in the future, they were finding it difficult to Police the University Credit that they were paid to supervise. The Politicians spent 9 years of my time trashing and wrecking to get gangs and hoodlums and criminals woven back into my career, finances and academic work but then hung about at Government buildings complaining that they were unable to cover their backsides. The most recent is this business of running off lasciviousness at my expense to ensure criminals and hoodlums were interested in my personal space and the ownership of my social life and public image, while celebrities knew where my Books were and could wreck it to perform verbose routines at me that will get them paid by ageists and other fools who generally desired what I owned, which we know is the main reason that they are supervising the payment of Universal Credit because of me and we also know that the threats do not solve a problem as well as a process where they shut it down. In the real world we do not yet know why the Prince of Wales, Duke of Sussex and the Male population had such an issue with the work that I have done but it appears that I am the only person with a social standing, whose industrial interests that emerge with respect to the Queen's authority that decided it was not a matter of the bottom chasing issues as much as it was a matter of a persons relevance, is being interfered with to such an extent that I had financial difficulties, we also know that all the blabbing proved nothing since it involved keeping their salaries, showering others with insults whenever it was big and of course getting on Media to secure an exit for the effects of their actions, which does not prove that they would get me into trouble if they found out the nature of the problems I created for them because I was turning these things on them as well. None of them has a viable solution for a process where Celebrities will have decided they did not want to get jobs or do show business but the work I had done on Public ceremony matters had eventually through the hell that had been built for me by the abuses of the Prince of Wales and Duke of Sussex, reached a result where we were clear about the disposition that involved employers, celebrities and everybody else getting a job. It is not clear what problems they had with the work I did but the threats are incredibly distracting and very annoying: I mean they tug tail and run at the slightest sign of trouble and each time somebody else gets it done, what we end up with is this unusual interest that involved practical jokes and the gimmicks they invented to get accustomed to it. The world of Celebrities for instance says that Celebrities were the scumbags of the business world: which they claim is not necessarily the case because I could make my daddies happy by making money and making money would have involved taking seriously the fact their stupidities had built up and develops a test for me every day, on the fact people had no respect for anything that suggested my Books were products and others would pay money for it, to handle my personality and chase the insulting and incredibly stupid dream of being real Men which they claim is a product of my attitude, the lies that never stop, where we have not yet seen where their own tended to end hence the blabbing all over the place for it (we are talking about my social life and access to it which they should not have, celebrities and access to public interest in my Books which they should not have and various other issues that are tied of my corporate identity as the creator of a Book that sits in a space at the markets) – we also know that if I took these matters very seriously, their celebrity gimmicks as a problem would have been solved as well, which is the part that interests their stupidities as insultingly as possible, looking for a response especially when its filthy mouth shoots off the threats. So Celebrities were the scumbags of the business world and this shows itself to be the truth every time because other parts of Industry think of providing products and services by looking at the whole consumer picture, they only had to look at the lifestyle issues, we accept there are Celebrities who do not want to be seen that way, but then again either way of the work I do on the carrot and stick matters with respect to Public ceremony, we will still end up with a three part story of Celebrities and popularity gits, employers and everybody else trying to get a job – those whose salaries get to their heads, need stop making a mess of my Books to get up on Media and run off a scandal that helped them shoot off the dirty mouth at me as well, in a failed attempt to issue a threat. The problem has always been this lack of respect for what I do, such that beside the question of the time they make for it considering they were famous and had tight schedules, there is the problem of access to my work and property whereby I cannot attack them if they were in possession of it and if I retrieve it from them, they had a dream of me being in the same position with respect to their possessions before I recovered from the financial mess, look back once and I would have had 9 years wasted behind me and things set to continue the same way if I had not taken some drastic action. It develops into the story of questions on the behaviour of men towards women about which it is said that Men like me didn't know what they were talking about and some people suggested men were afraid of strong women, while we get most of your ideas about women from our mothers and especially when married, the presence or company of a strong woman is utter social bliss as such, none puts a man in a difficult or compromising situation when the company is that of strong women, it is a myth that men fear them. The real problem of women being that if a female colleague had a small difficulty and needed assistance, which you are likely to feel obliged to because you understood what work challenges were and if you had to face it after having a child or several children etc, at which stage the feminists will make you wish that life was lived with Lesbians putting stickers to their faces to make themselves more recognisable but then again even so, if supporting a woman lasted 20 years, it certainly ended by the 20th year. The other more publicly displayed issue is that the people who loved to abuse women were not doing something out of the same things we thought was the correct way to relate with the female community, they just preferred to dominate other men and the women while doing it, especially with respect to women that were financially well off – I for my part believe I had gathered a reputation at this stage where it was clear if I had a Goddaughter she would be doing rather well on the mobility front, so they do say I take the women issue too seriously but its not about being impressive about the women, its more a matter of for instance the way that some women are emotionally stable while being able to secure jobs on Media where they were paid very comfortably, of which it is said that they achieved so much and show up to do a job that required public presence successfully because there were men who agreed to be abused and insulted by them whenever they needed to i.e. either way whatever people think happened, I want emotionally stable and successful women because of the nature of my Court system and Public duties. There has always been a singular problem of how Celebrities find time from their busy schedules to trash my Bookshop and pick up gimmicks developed my ageist gits which suggest I could have done a better job and there were younger people ready to fill my shoes, other uses for it included a process of claiming I liked anal sex and ripping up my finances, so the process was handling my Bookshop which is a crime, deploying the service process to build me reputation that decided whom I ought to be which is another crime that speaks for itself as they get off getting paid for being popular on my public image, finally once they were well messed up, their sense of privilege moved onto the business of trying to get me keeping their secrets so they might continue to be famous, a problem that can be solved by a realisation they are not entitled to my career and to respect what I do as a writer.
INTRODUCTION TO CHURCH TALK POINTS OF GUIDANCE AND ARCH PRINCE'S PRIVATE LIFE EQUITY
CORE HERMITAGE PRAYER POINTS AWARENESS
CELEBRITY, FEEDERS AND HERMITAGE LITERARURE READERS FAMILY
- Faith and Dominance concerning Celebrity and Media finance perversions
Male dreams, Nationalism and Governmental Administrative losses administration and recovery (due to Parliamentary support for Quasi crimes and eventual response from the Crown, which leads the security services, leading to more instability as it is Governmental loss not just because it this is the result of the civil and criminal disobedience exhibited by Politicians but also because each time they exhibit their gimmicks on Media over it, there as an affront to stability)
- Western Populism Bigotry and Money demagoguery (Career grooming and unwanted Media presences that facilitate it) - maintaining Crown facilitated diversity in the Armed Services and making way for those responsible for these to get involved with work that is being done there.
BUSINESS AND ENTERPRISE
- Faith for small business Equity and Welfare Governance
- Large Industry involvement with Equity at the UK Monarchy - War and Industrial wealth Equity system Administration.
THE OFFICE AND PATENT DEFENCE PROCESSES
- Celebrities and Politicians who pay people to lay claims to my Books and set the stage for financially beneficial bigotry (taking over Hermitage Public engagement for other purposes, especially from the ethnic minorities, making sure that one is observed at all times and prevented from getting what I want and the resulting possibility of the Bookshop setting the stage for a difficult result).
- Media Fringe benefits - Threat to Personal and Social life (Middle management insults, income vandalism and other forms of action involving the Hermitage Resident's war on popularity)
- Recreation, work and Writing time (Academia and Personal relationship security)
PERSONAL
- Corruption of Arch Prince's state provided security and thoroughly modern popularity insults that cause tummy upsets
- withdrawal of Access to Hermitage developed civil living security from Celebrities and their Society
- Mopping up Celebrity developed Governmental mess with Celebrity conveniences and lifestyle.
ROYALS AND THROES OF WICKEDNESS
- Celebrity culture and Media insults
- Evil of The Punished being unclean at other peoples expense and Republicans running down those who do the wrong thing, to burn those who do the right thing and invent abuses for those who do nothing.
- Society, Girls and entitlement to other peoples incomes
- Advertisement perversion and quick riches social morality corruption
- Over-enslavement, bad Celebrity and Industrial relationships
EQUITY PROPERTY TERMS AND CONDITIONS
Of course I am aware a sense has emerged that I have allowed my literary empire to be deployed by money mad trouble makers to satisfy their needs in order to save people or save the world which means they have used my property to extract a lot of money that they now do not know what to do with from others using the markets and that the violence that continues still to create disillusion for people and money for their inability to work for a living or tolerate a sense they do not have everything while others seem in their view to have a high tolerance for it, was not and is not worth it either but that being the case, it has been a matter of competition that can either be resolved by a future built for our younger people and children when it comes to competing with them successfully on one hand or simply a sales and competition platform I have built for those I hire to do the job of selling the books for me, which I may pick up myself.
It is normally said what I say about such matters as domestic abuse are either unbecoming or not understood but the matter is really not an emotive one in any case; the assumption people make all the time that domestic abuse happens to stubborn strong women that men simply cannot stand and therefore attack them for it, whereas that will better describe the idiots I will tolerate no nonsense from and really think they need to get beaten up by a man regularly anyway, which is why I wish it all the time. I know yet again I will be told I have not said anything progressive but domestic abuse is not a progressive issue when two people are in a very unproductive relationship and one wife that is not at work cannot groom a husband that needs to because she is all beaten up and the other issue is the story of companies in an area and people getting jobs from it and the strange things some woman does because either she or her husband is trying to set up a small business or something which then brings into public light the things people do to push themselves harder and harder to work for their money and the third is the big case here i.e. these idiots that must get out of bed to try their hands on my job where it earns money and cannot do anything else with their time except earn the perks of my job and ensure I can never breathe because they are making out it is funny as well looking for trouble; so for now it is the lesser methods of handling them which involves never responding to the men because it is their women and celebrities that suffer the most when you don't so that leaves me the opportunity to take him down financially and yes of course they are off to the media to cover for that so they might never stop and it is great to see they are fighting for their stupid lives as we speak.
Copyright© Tunnel Light Books and Holdings Ltd | all rights reserved