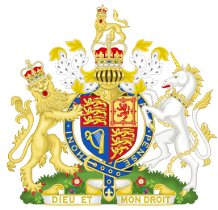 ROYAL ARCH PRINCE'S TRUST
APPLICABLE MARKET RIGGING, CELEBRITY CORRUPTION, BODY BRIBBERIES & CORRUPT CULTURE
HH THE ARCH PRINCE'S GOVERNMENT OFFICE STATE OF AFFAIRS WEBSITE
TRUST BOOKSHOP CLIENT SERVICES ADMINISTRATION
ARCH PRINCE'S ROYAL HERMITATE TRUST IDENTITY ADMINISRATION FOR TRADING PURPOSES
The masters of narcissism do claim that my problems were never resolved either but the problems will be better resolved when they are resolved all the way to the effects of the millionaires in their communities, alternatively which it was clear I do not write their Books in this place, I might be in my 40s but so has it also become quite obvious that I do not run the Bookshop the way that they think a business should be run and how I ran it was none of theirs as well. The mess has been created by the Politicians obviously – do the work and they make the mess, write the Books and the mess takes up the divide and conquer gimmicks that their Celebrities had facilitated and some attacked me to secure the work I had achieved through my Books while others stifled the sales of it by keeping the Public away, what is left nursing more plans for a man's life at the Monarchy, then they build communities that get imagination up my bum to hit hard and show up expressing stupidities to do with Government supporting them financially at a business which was likely not to be the only think I would beat down when attacked as well. The Celebrities clearly at this stage do not see themselves as third party characters that have achieved something of a process where if I worked with a company, they got off the streets and walked into the Office where I met with people from that company, to decide what was thought of me, they think they had become a bunch of people with money extracted from my social life, plugging their gimmicks into it disobediently, whom I got to serve from a Royal position; making sense of what I mean when I point out stopping it as would make me more comfortable than they were.
MEDIA AND SOCIETY CONTROL
There is the one matter recurring over and over again; being shamed and disgraced professionally by a handful of people who spend their youth being tough and when it's time to make money invented tricks to sack other people's concerns for their private interests but then I got tied down by another group who claimed to be clever people, allowing them to do whatever they wished with my career and now it is suggested that my position was untenable whereas all I needed to do, was as simple as going back to the public control matters once I am finished setting out a flavour for an abusive way I want to use them all as well or I got off doing something very important with it. I mean when it picks up my Business to run off abusive publicity by which it will end up as a dot com millionaire, we are talking about the Internet, where it takes weeks to resolve any issues with Clients because there is no physical contact, and only clients that have responded to the purpose of resolution to a problem added up to the idea that you had resolved such a problem – once finished, it got a bunch of people performing all sorts of stupid activities on my social life, to get paid for taking their clothes of and made itself a third party interest in all I did for professional work, hinting at the background each time while it clung to my personal relationships, that I was better at sex work. I do not think it is a crisis as such because we find that they had since settled up on a process of trashing my career, so any finances they gathered when they thought career and not being tough was important, would make them feel superior to me, which just adds up to an understanding that it was not okay to say that people only behaved like that on the right hand side of society – but then they had this culture and with it they will decide how I existed, first it trashes my career and after that it secures a response on media for all I did to move them away from my Bookshop, as something that occurs because I had wrecked their culture, hence the disposition I have where if I see it, they will see it for the last time as well but they never believed their narcissism will end badly. They do claim that I am destructive of public way of life while the main output of culture was the questions about how far people went either way of doing the wrong or the right thing, hence women are always keen to take up the platform as their support system for public leadership while the men preferred the society part – what happens being that they make their own and had strange ideas on how I was to go along with it as if it was the law of the land, flapping the lips about people that are bigger than I am, while I continued to inform them I had seen enough and it needed to move on if they did not wish it to end badly. Eventually there is the suggestion I am guided by hate on the matter while I am not at all; I have worked so hard for a decade and a half to control what was always going to be a life changing and life destroying complication if my career and finances ended up somewhere at the whim of civil rights practical joke goons and it had ended up there many times until it found something permanent to build a community that gets imagination up my bum and a media presence that spends all I did about it, now it is trying to deter me from action by issuing threats about its stupid size and I simply want the fucking idiots to move on.
ROYAL RESPONSIBILITIES AND ACTS AT MY STATE PROVIDED SECURITY
The talk then goes on to suggest I am some small man of war which does not apply on this at all, as the real problem leans more towards the real world where they do not scare me at all, showering me with enough disrespect for my career and financial wellbeing to build up to an atmosphere which bore an onus about something I am mean to do, running me down in Public places constantly with a Willard, well off neighbourhood on their minds while at it, as though no harm will ever come to them. It's like we hear them flap off the lips that I am unhappy but it does not necessarily mean that anything unusual might happen which I understand entirely but what is now happening is that Celebrities thrives on securing attention and an Arch Prince will never give them one that facilitated their narcissism, they do not believe it will end badly but it is clear the mechanism that will allow him to get away with it as such and become the better narcissist according to history. It has just wrecked my writing career and then chased up and trashed my Bookshop to secure this attention, famous and stupid; at the same time they want to find out what I want whilst it was rather clear that I wanted them keeping off my concerns and any prospects of property and equity broker with me, not ending up in a situation where they tackled my Clients over wealth sharing, which would have been the end of all our problems as such, but the insults and abuses are like their gits in Hollywood claiming they were nice people buying show business while I spent time trying to tag along, then when besieged for wealth sharing get off trashing my career because it helped, to claim they were real men, intelligent men and successful people. There is no hate involved as claimed; they are always a Law unto themselves, and it kicks off around Armed Forces work all the time, while in my position I can be certain they will be off playing the role of my wife to trade my family life and solve some financial problems, as abusively as possible. We now know the whole thing works on four main parameters, one of those being their stupid celebrities got to splash out on my Public image endearing themselves to criminals while performing a lose act that can constitute a photo that shows up on the Internet and gets used as a tool to decide my career should be in sex work – the other being the needless civil disobedience narcissism by which they invite themselves into my concerns to make a public case of my life as a tool for personal advertisement and self-selling – the third being to explore the gap between my work and nefarious activities I might engage in to end up near the prison service, to such an extent that people were groomed into a position to get imagination up my bum and my mind was groomed into a state where it might accept and make sense of it and the fourth being to make the most from the idea I am Royalty that had been put to work. The remarkable reality being that the idiots were complaining about the fallout from these activities each time we had to listen to their stupidities making a point about their entitled madness.
BOOKSHOP TRADING
In their world apparently they did things that Government could not do, in order to make money and live in a world where they did not have to pay taxes but this long standing decades old abusive interest in Royalty like me, is supposed to have expressed the full extent of their insanity and it has now crumbled, followed with the silly threats issued my way and still there is no respect for the fact I write Books to manage my Trust which is how I make my own money as well, there is the need to use me and handle me, the abusive processes of putting me through their mad world of sales where people will not listen to me as they handled my concerns to make money, no respect for the fact I write Books and so I am having my writer skills, work and entire empire put to something else, while their wealthy stupidities kept theirs, complaining on Media endlessly. We have to listen to those gimmicks where they claimed their reasons for these activities were that I loved to set out how much I didn't want to hurt women and nothing to do with a process of standing up for what is right. At the same time, they were feminists who spent most of their time sucking cock as they call it, spending all their time with the men and showing up here to rip up my career because somebody else size was bigger than mine. We know that involvement with feminists usually leaves people incapacitated on the business of supporting women, as feminists do not like support from the opposite sex, which they see as something that women should only do if they were strong enough to deal with the consequences – it is as such the reasons they see things clearly enough to be able to galvanise a Community and build up enough support to secure justice when treated badly by a powerful person in such a short period of time. These gits spend most of their time trashing people's careers to make themselves feminists that support men, then show up here with nothing and probably had gambled my career and gotten raped as well, so I am treated to the many colours of the fact they were incredibly rude and very mean. Eventually claiming that they secure justice against me while their stupidities tended to investigate me and secure knowledge of what my connection with audience was, then set about usurping it because where my income is concerned it was some stupid fun they enjoyed that other men were bigger than I am and it was all some joke that they could not have enough of, which is getting the worst responses from me recently, developing into something more serious.
Please excuse what my language has become on some occasion, as it would be pretentious and dishonest to avoid them completely having been my Literary work is so rudimentary to ensure it is thorough in its service provision, considering what the problem of Celebrities and Popularity figures become when they have had their unfettered access to problem transfer means and Media at any rate taken away from them or restricted.
Mind some racial slurs, in context they mean nothing but never the less must be explained as a response to my position being incessantly compromised by people who also want everybody to think they do not need help from my exorcist and hence in a circular sense, need to become more responsible persons.
EVENTUALLY THERE ARE THOSE WORRIES PEOPLE HAVE THAT I MIGHT END UP STUCK WITH A LIFE OF ONE FORM OF FIGHTING AFTER ANOTHER FOR THE REST OF MY DAYS ON EARTH BUT i WOULD PREFER PEOPLE DID NOT THINK OF IT AS FIGHTING, RATHER A S A CAUSE THAT I MUST ENSURE i HAD SPENT SOME TIME ON AND ATTENDED TO EVERYDAY, AS THINKING OF IT AS FIGHTING MEANS BY BOOKSHOP IS LIKELY TO CONSISTENTLY PERFORM VERY BADLY ON THE FINANCIAL FRONT.
I DO NOT THINK THAT THERE IS NECESSARILY ANYTHING THAT POPULARITY GITS BLAB ABOUT WHICH THEY CAN ACTUALLY BACK UP. PEOPLE ARE NOT MEANT TO TRY AND GET BY ON THE BASIS OF BEING STRONGER THAN OTHERS, THEY ARE ON THE BASIS OF EARNING LESS THAN THE WORK THEY DID WHICH DETERMINED HOW THEY ORGANISED THEIR LIVES, SAME AS THOSE WHO EARNED AS MUCH AS THE WORK THEY DID AND SAME AS THOSE WHO WERE RICH.
YOU WILL KNOW THE TRUTH AND THE TRUTH SHALL SET YOU FREE.
MOBILE SOCIETY INVOLVEMENT AT MONARCHIC PRAYERS
COURT FOR HH AND HM - WAR BUILDING EVILS ADMIN ACQUIRED AS DAILY EQUITY.
(APPLICABLE HALF PRIEST RESPONSIBILITY, FAMILY DUTIES, CELEBRITY ENTITLEMENT AND BRAVERY OF ACQUISITION MATTERS)
ABOUT ROYAL AND STATE CEREMONY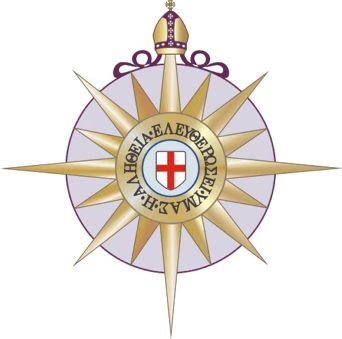 ROYAL MOBILITY, THE HERMITS OFFICE, TRIBALISM RAIDS & BOOKSHOP TIMELINES
PROPERTY EQUITY AND CREATIVE EQUITY BROKER PROCESSES
PUBLIC PLACE AND PROPERTY BROKER - PUBLICITY BROKER - BOOK PURCHASE
OR
SOCIAL MEDIA CONTROL - BROKER PROCESSES AND ADMINISTRATION - BOOK PURCHASE
ROYAL DEVIANCE, NEIGHBOURHOOD DESTABILISATION & DUPLICIST CORRUPTION
UPDATE BY FEBRUARY 2018 GOING FORWARD - UK STATE SECURITY & OVERSEAS DEVELOPMENT POLITICS
ARCH PRINCE'S HM DIAMOND JUBILEE STATE AND PARLIAMENTARY INTERESTS PROVIDED SECURITY
ARCH PRINCE'S 'PUBLIC TV PROPERTY & EQUITY INCENTIVES ADMIN HQ' COMMUNITY COURT
GOVERNMENT OF COMPANIES AND SHAREHOLDERS
IMPLEMENTING THE ARCH PRINCE'S ROLE WITH THE ANGLICAN COMMUNION
PUBLIC TELEVISION &EFFECTS OF THE STATE OFFICE COURT FOR WORK
THE STATE SECURITY SEX ABUSE ATMOSPHERE & THEIR OTHER VARIOUS 'WEALTH SEEKING GITS'
EQUITY PROPERTY TERMS AND CONDITIONS
Of course I am aware a sense has emerged that I have allowed my literary empire to be deployed by money mad trouble makers to satisfy their needs in order to save people or save the world which means they have used my property to extract a lot of money that they now do not know what to do with from others using the markets and that the violence that continues still to create disillusion for people and money for their inability to work for a living or tolerate a sense they do not have everything while others seem in their view to have a high tolerance for it, was not and is not worth it either but that being the case, it has been a matter of competition that can either be resolved by a future built for our younger people and children when it comes to competing with them successfully on one hand or simply a sales and competition platform I have built for those I hire to do the job of selling the books for me, which I may pick up myself.
It is normally said what I say about such matters as domestic abuse are either unbecoming or not understood but the matter is really not an emotive one in any case; the assumption people make all the time that domestic abuse happens to stubborn strong women that men simply cannot stand and therefore attack them for it, whereas that will better describe the idiots I will tolerate no nonsense from and really think they need to get beaten up by a man regularly anyway, which is why I wish it all the time. I know yet again I will be told I have not said anything progressive but domestic abuse is not a progressive issue when two people are in a very unproductive relationship and one wife that is not at work cannot groom a husband that needs to because she is all beaten up and the other issue is the story of companies in an area and people getting jobs from it and the strange things some woman does because either she or her husband is trying to set up a small business or something which then brings into public light the things people do to push themselves harder and harder to work for their money and the third is the big case here i.e. these idiots that must get out of bed to try their hands on my job where it earns money and cannot do anything else with their time except earn the perks of my job and ensure I can never breathe because they are making out it is funny as well looking for trouble; so for now it is the lesser methods of handling them which involves never responding to the men because it is their women and celebrities that suffer the most when you don't so that leaves me the opportunity to take him down financially and yes of course they are off to the media to cover for that so they might never stop and it is great to see they are fighting for their stupid lives as we speak.
Copyright© Tunnel Light Books and Holdings Ltd | all rights reserved