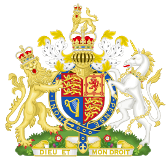 ABUSIVE FAME AND CAREER ENVIRONMENT PIRACY
NEIGHBOURHOOD PATRIARCHY, PRIVATE SECURITY INDUSTRY AND THE EMPLOYMENT OF CELEBRITY
I am informed it is very sad and terrible what has happened to me but nothing has happened to me, just a bunch of idiots with abusive gimmicks they would rather not expose to public access, making a mess of my career which I now have to stitch back together while the finances are a mess. This is not a matter of putting a brave face on matters, just a bunch of idiots pushing some ethnic minorities to do something about existing power, especially the whole white imperialist history because it would allow them to become very important people themselves. eventually they have played it out as a process of running others down with social systems that criminals created and loved to use but we know their stupidities cannot manage those social systems themselves, therefore it made sense that they played with their own career and spent the gimmicks associated with a Country which exists in their heads on their own bank balances. It is nothing to get all roused about, just the fact that I have written a Book for instance and the career is a mess because it wants to decide how I spent my money and a need to boast about handling and pushing around people like me had led its stupidities to check if the Book was provocatively about fighting until they wrecked the market, once done, set about according to its nature, checking if the Book was provocatively not about fighting and then another group of idiots who cannot handle their enemies but can handle those who can handle their enemies will seek their own media presence freedom to keep it going like a bunch of scum I would really want to do harm to, having all failed, they are now engaged in the business of insulting me to get attention and responses and we know how all work so hard to prevent the publicity that comes from a clash with their civil rights stupidities.
It is nothing to get all riled about either, just a bunch of idiots who considered themselves incredibly important looking to make the most of the fact they were low lives with money to spend on themselves, the problem here is that the means by which they got to use and handle me in such a manner is a market ready product and it needs to play with something else and stop handling me. I too am looking for an excuse to shut down their careers and make the most of the civil rights insults. I am quite certain that what the idiots do with my career is not in anyway linked up to what I have told people I did for a living but it is the process of making money by handling my public image and setting off to crash my finances because they were trying to prevent me from wrecking an appearance by telling people about it which really sets their famous stupidities above all the rest. Our careers never really met anywhere and the cause of this was a need to be served by me upon seeing me do a private security Industry job - the entitlement and the stupid insults that mostly usually ends in extreme violence.
OUT OF HOURS TRADING TIME AND BROKERAGE PROCESSES, INTELLECTUAL PROPERTY ADMINISTRATION SERVICES AND GLOBAL COMMUNITY STATEMENT
PRIVACY, THE INTERNET AND FILM ASSET EQUITY
They do complain that the way I conduct my concerns indicated criminal genius which is not really the case but it should be noted the way it is a result of one of their main achievements here i.e. trash my studies in a bid to ensure I did not shut down access to my social life and public image, which they needed to show that success only came through fame. It complains about me all the time but is still doing it, i.e. I set out my wealth equity and they invite themselves to take part, then hang about using it as a tool to get me sucking up to the public while they sold their own goods and services, once made the money set about trashing my finances all together, complains all the time being a bunch of famous idiots but this will not stop on account they were incredibly important, so it did not matter if I placed a description on what I am doing. It is really not a crisis as such, just a bunch of gits who make such a mess if there is a slightest sense that they were important and they get this feeling from the trends and cost corrupt Royals that make a mess of my concerns for them to fool around with, mostly however as mentioned in a separate occasion, there was no real world workable process of making sense from any instance where they might hate my guts.
They do claim that Celebrities do not think of me half the way I believed they did which had no bearing towards a reality where I think exactly what Celebrities think of me in the first place i.e. they heard I linked anal sex and built up social issues to comply with it, added to a process of being sold out by female journalists and the fact I am still single, what has changed is the gimmicks of the men behind the insanity producing an outcome where the fun I had to make a mess of society interests the way their fun narcissism makes a mess of mine is temporarily shut down while there has been a doubling of the fun society gits can have at my expense, whilst the idiots who created the mess were issuing threats and telling me how to exist with a big mouth instead of sort it out, considering they had taken it up to the stage where they took pictures of me in the bathroom to share with homeless people, YMCA and public transportation gits due to a level of access acquired when renting spaces from their stupidities. It does this and goes on to initiate pre-emptive attacks over being tackled by little things and then when I move them, their society gits, media and popularity goons out of my right hand, move back in where the little things are, supported by the incredibly insolent American civil rights scum, like idiots who only understood extreme violence.
OTHER CELEBRITIES & THE GLOBAL STAGE DEPLOYMENT OF HH WORK & PROPERTY (UNAUTHORISED!)
PUBLIC ADMINISTRATION OF THE ARCH PRINCE'S OFFICE
RULE OF LAW AT CIVIL RULE
Holy Temperaments of God and his spirit fill our Communities.
Detachment and scandalous exposure bring about dispossession.
Media, Politicians and Celebrity vandalism rewarded with Society exposure to excessive access to Industrial sense.
Right wing abuses and Left wing abuses rewarded with handling Admin at identity substitution and public Office vandalism – for the Roads, Shops, Neighbourhoods and Streets - Office and Half Priests security Admin Fall out.
HEALING AT EXCESSIVE ENSLAVING, SELF HARMING AND OPPORTUNISTIC POLITICS
Feminist Practical Jokes and Community croons inflicted personal growth interference and excessive thinking – rewarded with Financial encumbering for Media, Politics and Democracy freedom appraised derogatory culture.
Youth with work that is not paying them for evil purposes, rewarded with work that is not paying for the salvation of society.
Media, Men and sex hunting – wealth grabbing, social ladder climbing which is a threat to Children at the Monarchy rewarded with Industrial detachment.
Copyright© Tunnel Light Books and Holdings Ltd | all rights reserved